Robin L. Cabral, MA, CFRE, MFIA – Principal
Development Consulting Solutions – Robin L. Cabral, MA, CFRE, MFIA is the one and only outsourced development professional providing value-added interim development staffing and consulting services with razor-sharp monthly result objectives and benchmarked deliverables.
With her over 25 years of experience, she has raised millions of dollars for small to mid-sized organisations.
Her hands-on results-driven approach to raising money comes directly from both her experience assisting worldwide, national and local organisations and her cutting-edge Masters of Arts degree in Philanthropy and Fundraising from Saint Mary's of Minnesota, USA.
Robin is also an Association of Fundraising Professionals (AFP). International Master Faculty Trainer and presents nationally and online.
She works with nonprofits that want to position themselves to build capacity and generate MORE fundraising prospects, BETTER donor relationships, and BIGGER fundraising dollars.
She is the leader in providing outsourced Nonprofit Fundraising Development Services, interim development services, and coaching and assisting smaller organisations in their first campaigns; annual, capital, and endowments.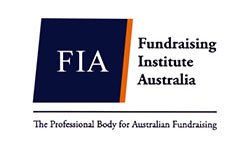 Please give me a call. I am here to help you!
CFRE, CAP, EMFIA
With over 30 years' experience in fundraising and philanthropy Kim Downes is a recongised accomplished senior fundraising strategist with primarily experience in the education, religious, arts and healthcare industries. Her expertise includes major gifts, capital campaigns, annual campaigns, prospect research, Trusts and Foundations relationships and proposals, event management, donor protocols, donor recognition, donor segmentation, public relations, publications, marketing and alumni programs, staff recruitment, and volunteer and Board training and development. She is committed to organisational capacity building and strengthening the culture of philanthropy. She has a history of presenting at EducatePlus, Philanthropy Australia and CASE Conferences. She serves on three not for profit Boards and is a member of the Melbourne Women's Network giving circle.
Here is what a sampling of Kimberly satisfied clients had to say…
"I have known Kim for approximately 2 years, in her role as Director of Philanthropy at Ruyton Girls' School. During this time, Kim took on a leadership role for a collaboration of independent girls'schools, including Melbourne Girls Grammar, that met regularly to discuss issues relating to philanthropy in the independent girls' school sector in Melbourne. The group included Chairs of School Foundations, Chairs of School Council or Boards and Directors of Development or Community Relations."
Kim Downes has an impressive knowledge of all aspects of fundraising including annual appeals, major gifts and bequests. She has worked in the educational sector (both schools and tertiary), the health sector and other not-for-profits. Kim is passionate about fundraising and working with organisations to develop a fundraising program tailored to fulfil their requirements.
"Kim is a very experienced person in the area of philanthropy, with a great connection to those she works with. I thoroughly enjoyed working with Kim. She is honest, reliable and has a great work ethic. She is a great team player and managed to foster positive discussions in our meetings."
"Kim's knowledge of philanthropy was a great asset to our organisation. She developed the philanthropy structure and we have all learned and been inspired by her approach and enthusiasm. She will be greatly missed."
"Kim was able to bring a depth of experience to the group from her background in the education sector but also due to her exposure to corporate philanthropy from her time working as a consultant. This assisted the group to analyze issues in depth and work collaboratively to assist each other and address challenges that are unique to the independent girls' school sector."
Kathryn Austin
Director of Development
Melbourne Girls Grammar
Schedule Free Session
Schedule your first 30-minute complimentary session to see if we are a great fit!
Join our Newsletter
Fill out this form to sign up for our email newsletter